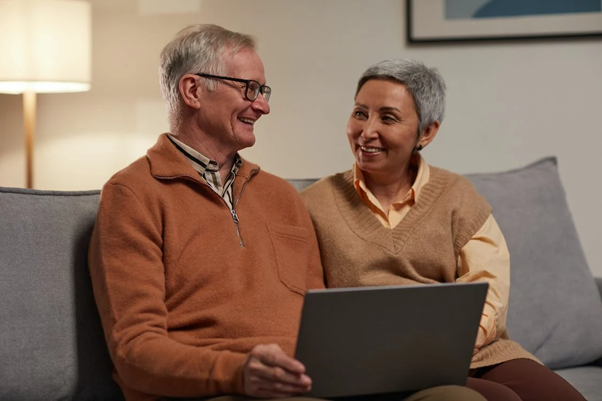 As empty nesters approach retirement age, they often start considering moving closer to their adult children to maintain closer family ties. However, as with any move, there are a lot of factors to consider, from choosing the right neighborhood to budgeting for expenses. Here, Sims & Campbell Estates and Trusts outline some of the most important steps empty nesters should take when they're looking to move closer to their kids.
Consult Your Children
The first step in moving closer to your adult children is to consult with them about their ideas and preferences for the move. It's important to have an open and honest conversation with your children about your expectations and your reasons for relocating.
You might have one idea about what your move should look like, but your children may have different expectations or ideas. By discussing your plans with your children, you can create a plan that everyone is happy with and that works for everyone's needs.
Explore Potential Neighborhoods
To find your perfect home, you need to explore potential neighborhoods and areas. This helps you understand the local environment, check out nearby amenities, and get a feel for the area. Visiting these locations can guide you in making an informed decision about which place suits you best.
Get the Scoop from Local Residents
When visiting potential neighborhoods, make sure you talk to local neighbors about the area. This will give you an idea of what it's really like to live there, and what the community is like. You can ask about things like noise levels, crime rates, and the overall vibe of the community.
Consider Healthcare, Dining, and Transportation Options
Another important consideration when relocating is the availability of healthcare, dining, and transportation. Make sure you spend time researching so you can find the best options for your needs. Healthcare is particularly important for older adults, so make sure you research local healthcare providers in the area, including doctors, dentists, and hospitals.
Navigate Zoning Laws
Before relocating, it's important to research any laws or regulations that could affect your lifestyle choices. For example, some areas have strict noise ordinances or rules regarding how many pets you can have. Make sure you understand these regulations before you make your move, so you can avoid any unpleasant surprises down the road.
Plan a Budget for Moving-Related Costs
Relocating can be expensive, so make sure you budget for all relocation expenses, including the costs of hiring a moving company, renting a truck, and paying for any storage units. Other expenses to factor in can include closing costs and real estate agent fees. Make sure you have a solid budget in place before you start the moving process.
Decide Whether to Sell or Close Your Business
If you are a small business owner, you'll need to decide what to do with it when you move. There are two primary options: sell it or close it. You'll probably want to start by getting an accurate valuation of the business first because the answer might determine your next steps. Then, depending on your business structure, you may need to consult your primary stakeholders. Once you have solidified your plan, be sure to communicate the changes to your customers.
You may also want to consult with Sims & Campbell Estates and Trusts to determine which option is the best for your current and future financial needs.
Researching Nearby Services
As we age, it's common for us to require more help with daily tasks. When relocating, be sure to research nearby services like housekeeping, personal care aides, and meal delivery, in case you need them later on. Knowing what's available for you in advance can make a huge difference in your quality of life and peace of mind.
Stay Organized by Digitizing Your Documents
Digitizing your documents is a practical way to stay organized during a move, as it enables you to access important files quickly and eliminates the need to carry around physical copies. Saving documents as PDFs allows for easy sharing, printing, and viewing on any device, while preserving the original formatting and layout of the document.
Consider Relocating
For empty nesters who are considering relocating to be closer to their adult children, there are a lot of factors to consider. From choosing the right neighborhood to budgeting for expenses, it's important to do your research ahead of time. By following the steps outlined above, taking the time to thoroughly plan and prepare, and digitizing documents, empty nesters can create a seamless and enjoyable relocation experience.